SUNDAY:
10:00 a.m. — Sunday School Classes
11:00 a.m. — Worship Service – Colin McKenzie
12:00 noon — Fellowship Hour

5:45 p.m. — Crusaders Children's Club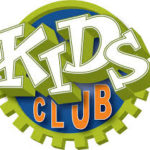 This program is for children ages 6-12, and runs at our Westboro Campus (lower auditorium & gym) from September through till May. Every Sunday evening, the children are led in a variety of activities including: sports & games in the gym, Bible lessons, singing, crafts, snack, etc. There are also a few field trips planned each year.

WEDNESDAY:
7:00 p.m. — Prayer Meeting & Bible Study
THURSDAY: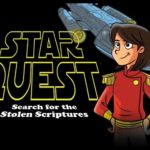 6:30 p.m. — Kidz Choir (Musical Theatre)
Our goal is to give children and youth, ages 4 to 15, an opportunity to develop their talent in acting, singing, dancing, and memorizing; to learn Biblical truths; and practice team work – there is something for everyone!
Our next set of rehearsals will be in preparation for our Spring Musical, "Star Quest – Search for the Stolen Scriptures"
6:30 p.m. — Men's Floor Hockey


An opportunity to rub shoulders with other men and benefit from a little exercise. Every Thursday evening at 307 Richmond Rd.
FRIDAY: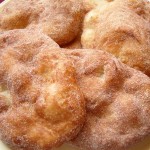 7:00 p.m. — College & Careers Fellowship
Annual Winter Beavertails Event
Join us for homemade Beavertails and
fellowship at the Wallingford's in Carp.
Email office@parkdalebaptistchurch.com for directions, if you need a ride, or a pick up from Terry Fox Bus Station.

SATURDAY:
10:00 a.m. — Ladies Fellowship Breakfast & Annual Clothing Exchange
All ladies are invited to join us for breakfast and our annual clothing exchange.
Bring clean, mended items from your closet that may appeal to someone else and find something "new" for yourself. Even if you have nothing to bring, everyone is welcome to "shop" at this event.


COME AND JOIN US NEXT LORD'S DAY, JANUARY 28th, 2018
10:00 a.m. — Sunday School Classes
11:00 a.m. — Worship Service – Pastor George Wallingford
12:00 noon — Fellowship Hour

5:45 p.m. — Crusaders Children's Club
This program is for all children ages 6-12, and is run
at our Westboro Campus (lower auditorium & gym)