SUNDAY:
10:00 a.m. — Sunday School Classes
11:00 a.m. — Worship Service – John & Lise Francis (retired missionaries)
12:00 noon — Appreciation Lunch – Everyone is invited to this lunch,
hosted by our Missions Committee, in honour of John & Lise Francis.
5:45 p.m. — Crusaders Children's Club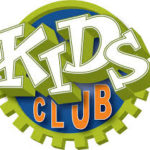 This program is for children ages 6-12, and runs at our Westboro Campus (lower auditorium & gym) from September through till May. Every Sunday evening, the children are led in a variety of activities including: sports & games in the gym, Bible lessons, singing, crafts, snack, etc. There are also a few field trips planned each year.

WEDNESDAY:
7:00 p.m. — Prayer Meeting & Bible Study
THURSDAY: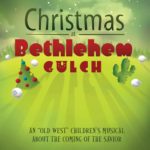 6:30 p.m. — Kidz Choir (Musical Theatre)
Our goal is to give children and youth, ages 4 to 15, an opportunity to develop their talent in acting, singing, dancing, and memorizing; to learn Biblical truths; and practice team work – there is something for everyone!
Our next set of rehearsals will be in preparation for our Christmas Musical, "Christmas at Bethlehem Gulch."
FRIDAY:
7:00 p.m. — College & Careers Fellowship
Meeting at 474 Parkdale Ave.
SATURDAY:
10:30 p.m. — Ladies Fellowship Brunch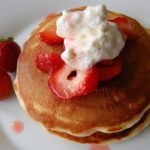 Ladies are invited to join us for our September meeting to be held at Barb's home. Please let us know if you can offer a ride or need a ride via office@parkdalebaptistchurch.com
With our "back to school" theme, we will once again be gathering contributions for the Jabez Blanket Ministry. Follow the link to see what items they are asking for. (blanket, teddy bear, backpack, school supplies, etc) 
6:30 p.m. — Small Group Fellowship & Bible Study
This Bible study is held bi-weekly at the church or occasionally in a home.
The evening includes singing, study in the Word, prayer and fellowship. Please email office@parkdalebaptistchurch.com to confirm this week's meeting location.
COME AND JOIN US NEXT LORD'S DAY, OCTOBER 1st, 2017
10:00 a.m. — Sunday School Classes
11:00 a.m. — Worship Service – Pastor George Wallingford
12:00 noon — Communion Service
12:30 p.m. — Fellowship Hour

5:45 p.m. — Crusaders Children's Club
This program is for all children ages 6-12, and is run
at our Westboro Campus (lower auditorium & gym)